A Ordem dos Agostinianos Descalços é dirigida pelo Prior geral, auxiliado pelos Definidores gerais. Esses religiosos formam a Cúria geral, residem em Roma – Itália e são eleitos durante o Capítulo geral que se reúne a cada seis anos para examinar a situação da Ordem e das Províncias, elaborar o plano de trabalho e dar orientações para os próximos anos.
---
Cúria geral (2023-2029)
Fr. Nei Márcio Simon – Brasileiro
(Prior geral).
Fr. Renan Ilustrisimo – Filipino
(Vigário e 1º Definidor geral).
Fr. Dennis Duene Ruiz – Filipino
(2º Definidor e Postulador geral).
Fr. Airton Mainardi – Brasileiro
(3º Definidor).
Fr. Diones Rafael Paganotto – Brasileiro
(4º Definidor e Secretário geral).
---
Participantes ao 80º Capítulo geral (2023)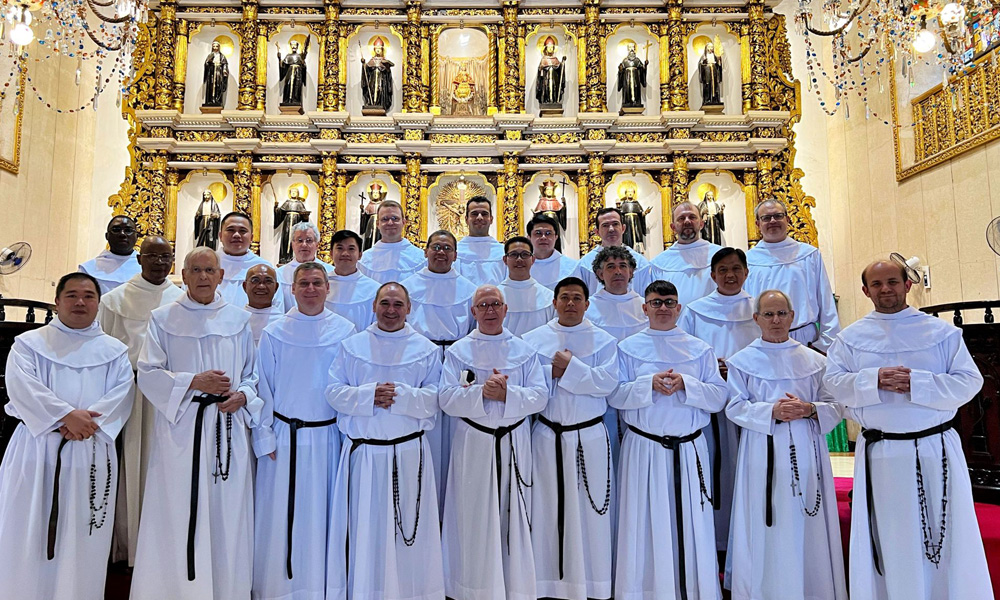 80º Capítulo geral, realizado na Comunidade Santo Niño and Our Lady of Consolation, Cebu City – Filipinas.